We have this little tradition of making a bird garland every winter. A small fun project to help the birds get through the time of year they have a little less food. It's fun to watch them eat and spot all kinds of birds. It also makes very nice gift.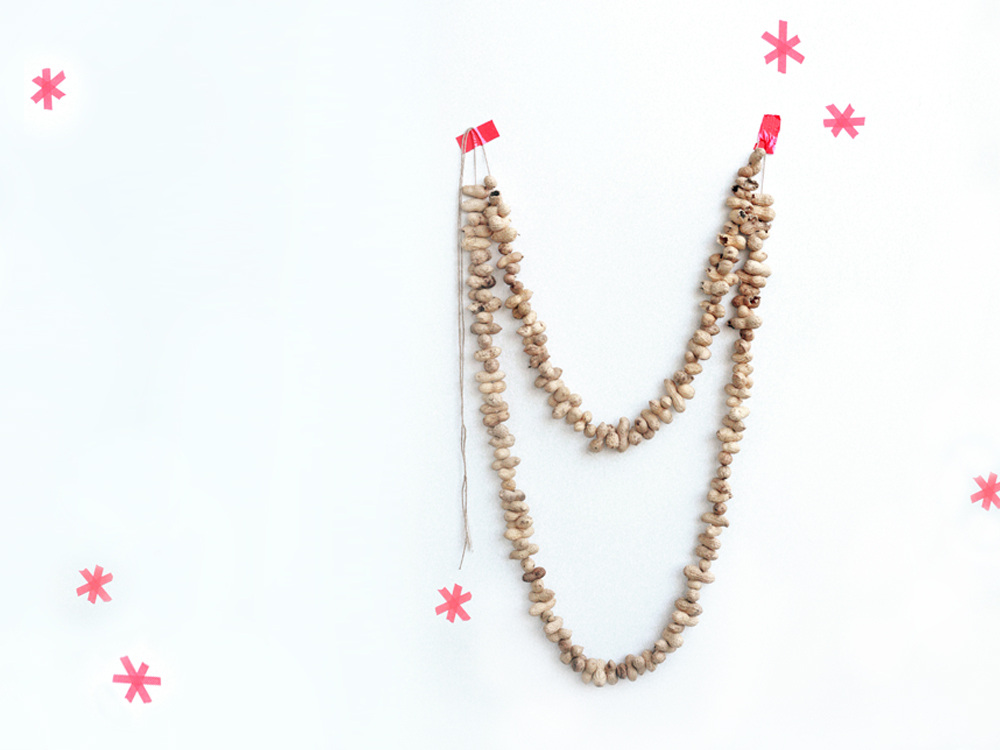 what you'll need:
• about 250grs raw, unpeeled peanuts
• a piece of string
• knitting needle
• long (upholstery) needle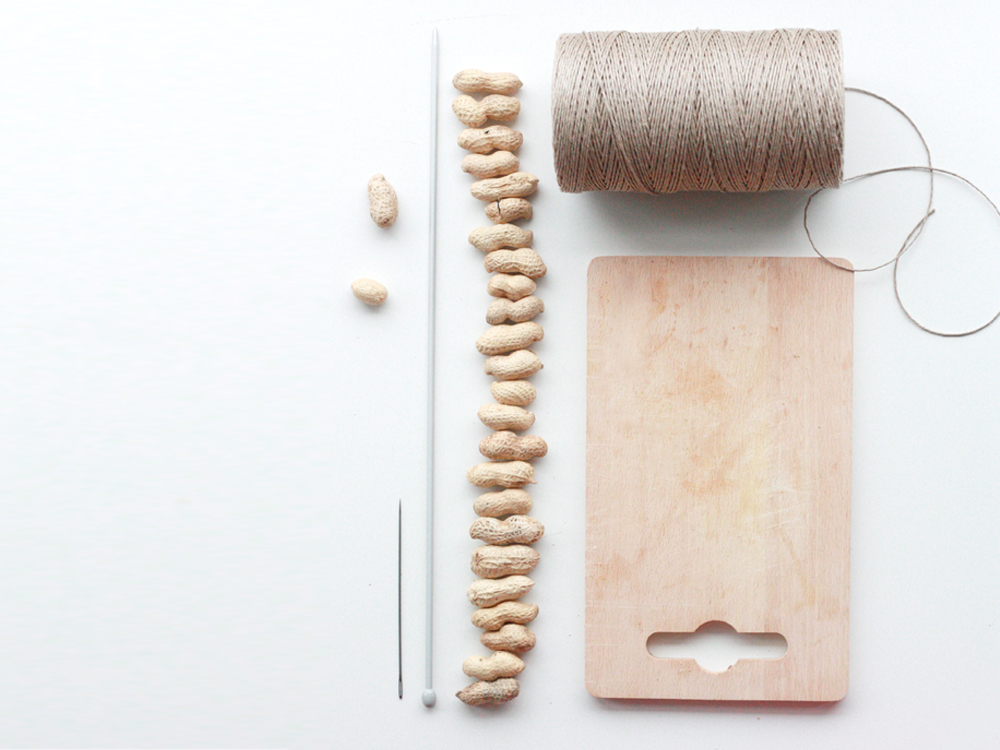 Step 1 – pierce
Pierce all peanuts with the knitting needle. The center of the peanut works best.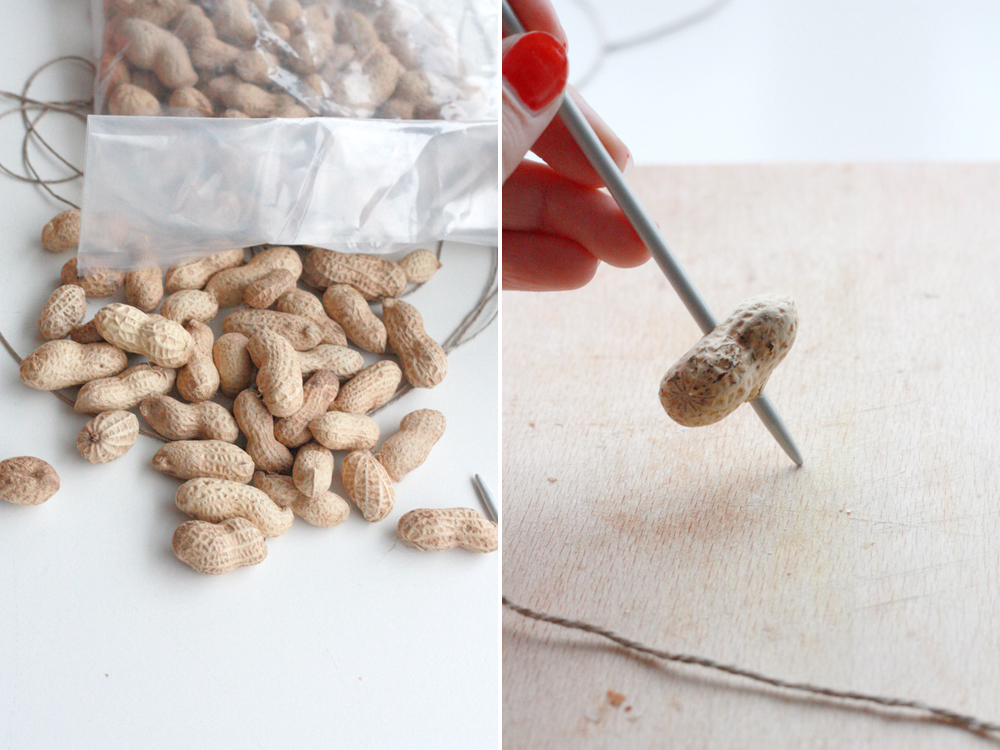 Step 2 – string
Thread the string through all the peanuts. A little helping hand to slide the nuts is very welcome :)
Step 3 – enjoy
Find a nice spot to hang your garland, so you can watch the birds enjoy their peanut banquet.