And then your eldest turns 10. A milestone. Although it turned out more of a big event for us parents than it was for Puck. For her it was just another birthday. Which we celebrated in style. As we do.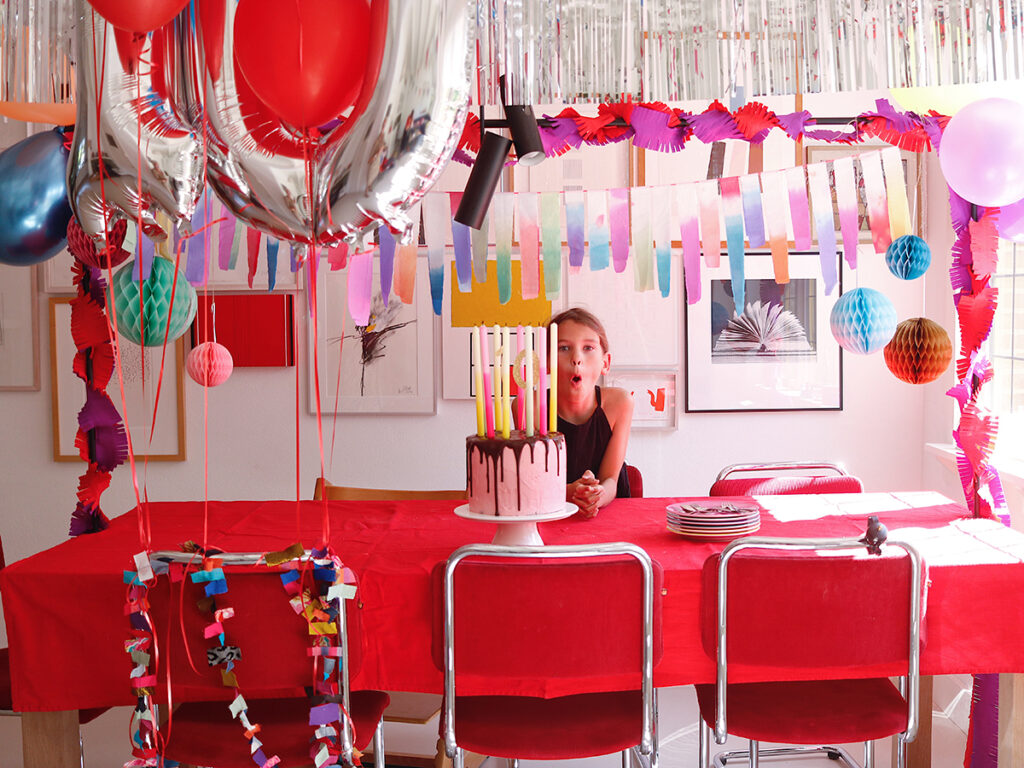 I figured she didn't want me to make her a birthday dress, since she doesn't wear that much dresses any more, but I was wrong. So by her choice I made her another Calli dress in red double gauze and a violet tie. That she didn't wear the dress at all on her birthday is an indication that this might be the last one I made for her. To make it a bit extra special, I added a fabric garland made out of scraps from all the previous dresses I made for her.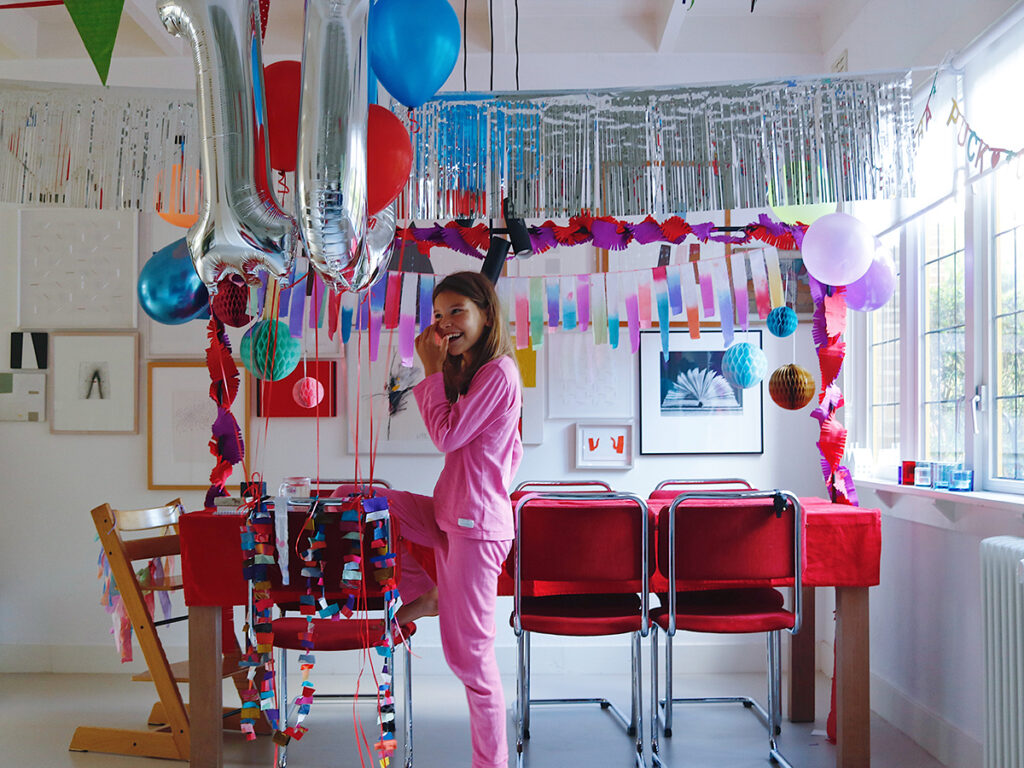 This year she choose a brownie cake with raspberry meringue frosting from my favourite baking book from Linda Lomelino. I decorated it with some La Fête caketoppers and the amazing dip dye candles from Frau Gold.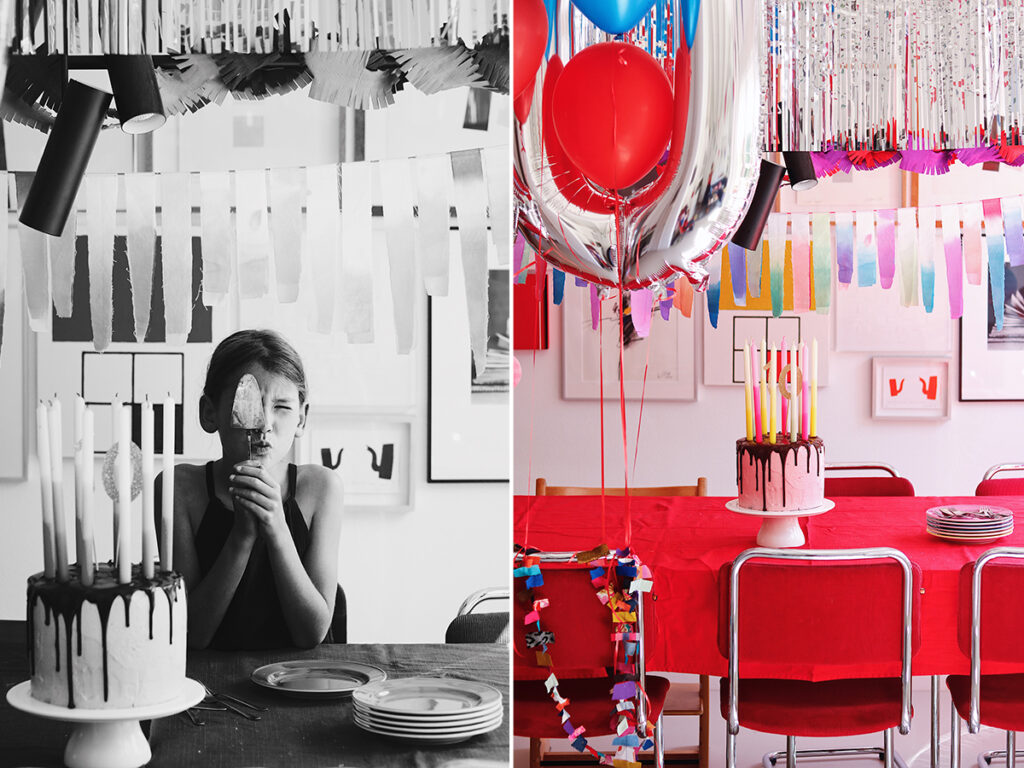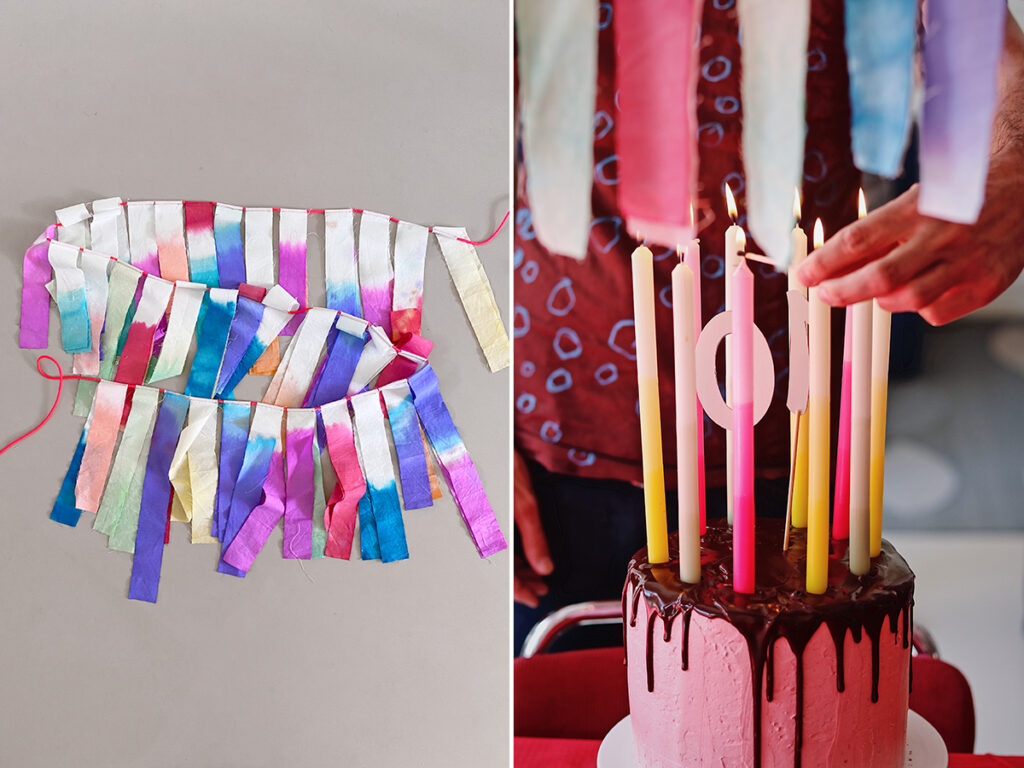 To make it extra special we decorated big time with a handmade colourful dip-dye garland, purple, red and silver balloons and silver fringe garland. As gifts she got an e-reader, a little artwork from Laura Jane Scott and a city trip to a destination of choice, hopefully soon to be planned and made. Next to that I had big plans to make her 10 photo books from the last ten years (yes I am way behind) but made it up to two. She received gift certificates for the remaining eight, to redeem every time I finish another one (a lot of work to be done there ;)