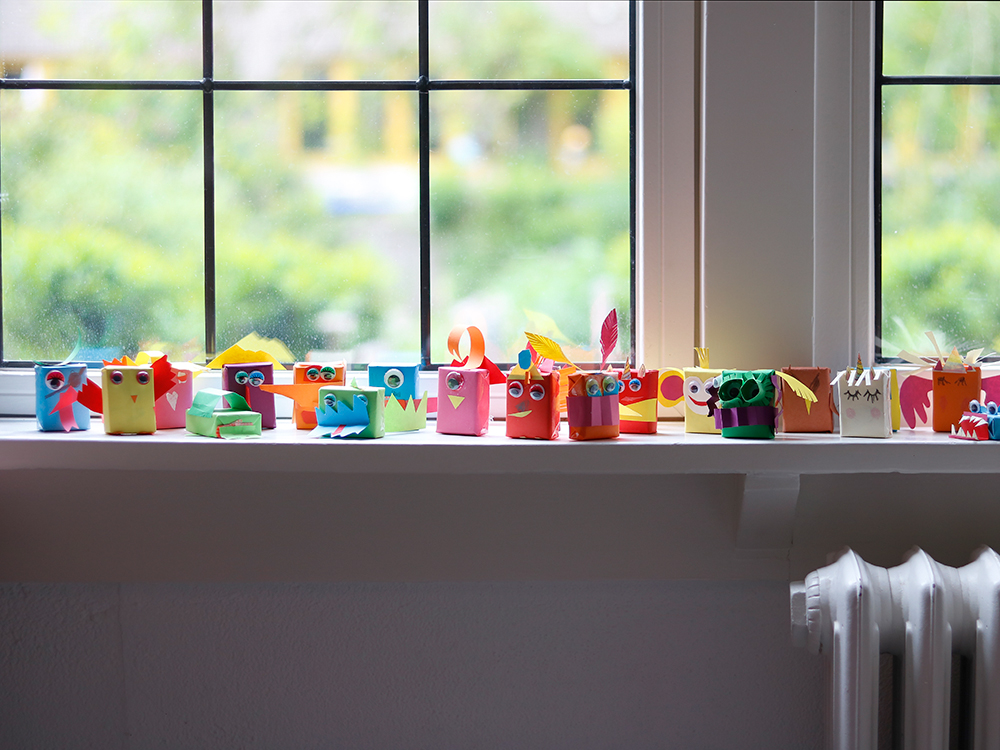 When you turn 6, celebrating your birthday at school is a big event. So Mia was very excited when her teacher called to set a date to catch up on her birthday celebration at school. I was hoping to skip it this year, due to all the Corona regulations, but hey, we currently have half classes, so only half the amount of treats ;) And it needed to be "Corona-proof" so something pre-packed. It even got better, since Mia came up with this idea all by herself and even made them (almost) all by herself. Lucky me!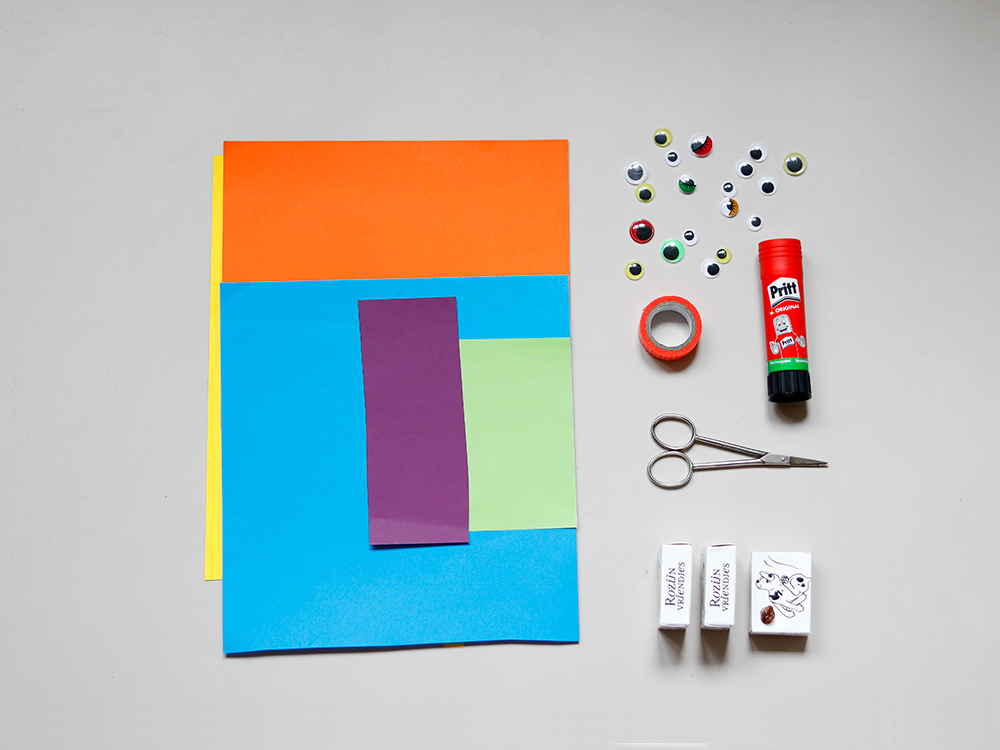 These little fantasy creatures are easy peasy and lot's of fun to make. No rules and everything goes. All you need:
pre-boxed treats (we used raisins)
coloured paper (a pack of simple square coloured folding sheets will do)
glue and/or tape
pair of scissors
googly-eyes – we had some from a previous project, but round stickers or just drawing them on will work just as fine
other decorations – you can go wild with stickers, glitter, feathers…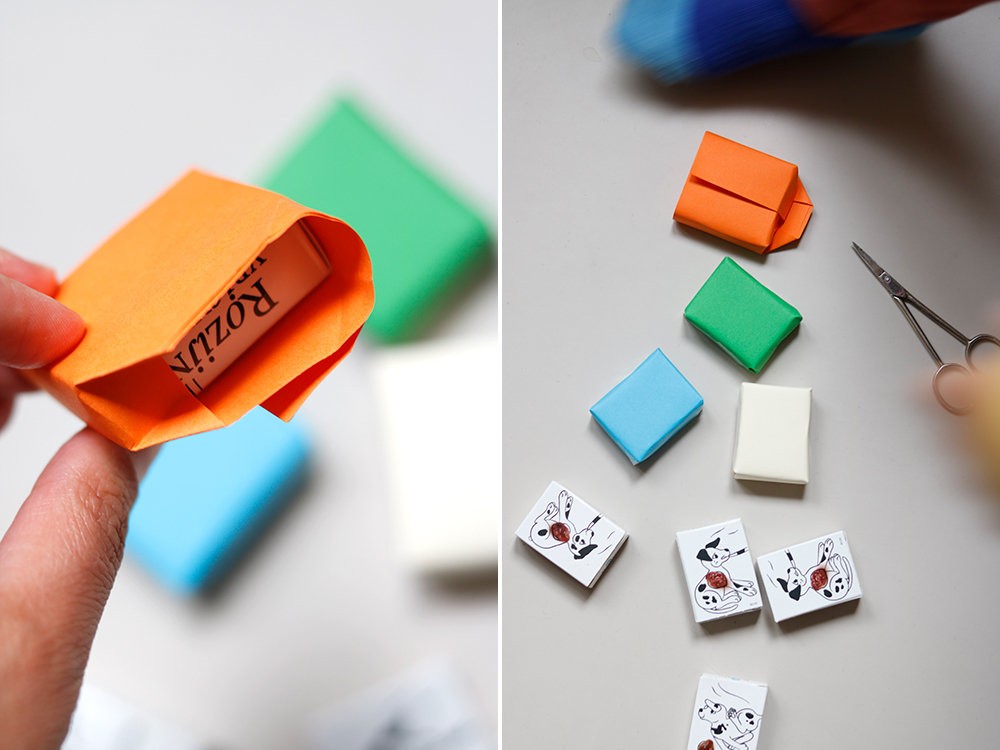 Step 1 – pack all little boxes with different colours. If you take a tight fitting piece of paper it will work better, not so much bulk on the sides. I just taped it with adhesive tape on the outside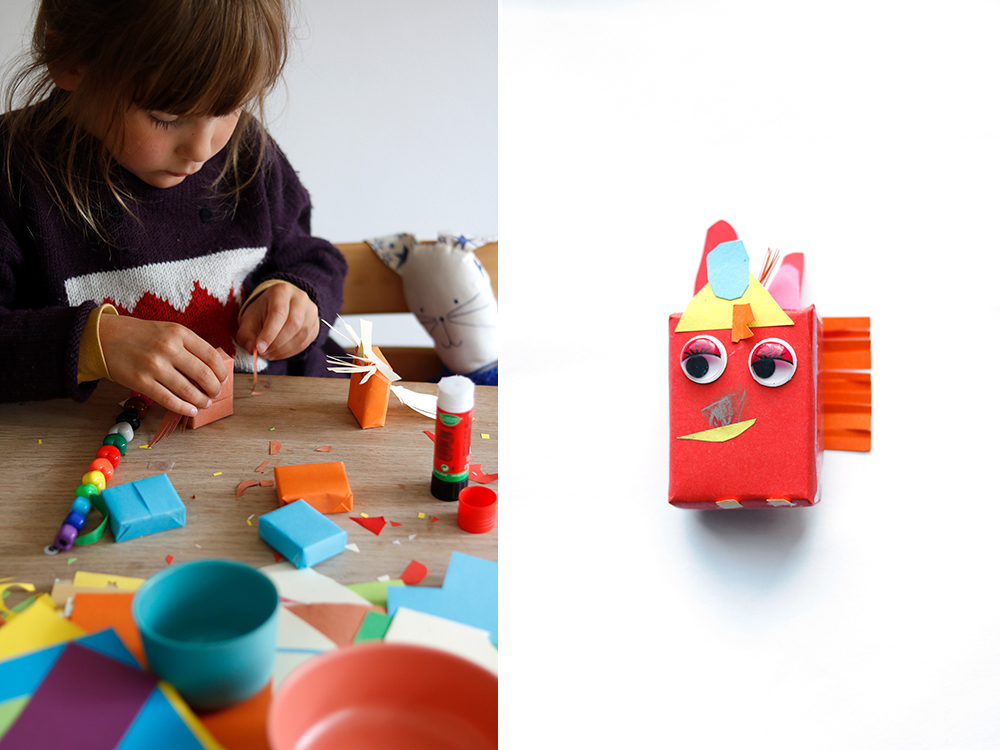 Step 2 – start decorating. Strips of paper can be curled by rolling it, cut fringes for hair, fold zigzag for curls. Don't forget to flip some boxes to make different shapes and kinds. Fantasy or real, anything goes!