Now that Puck is going to be a big sister, playing with her doll Doris is one of the main activities. Bathing, sleeping, feeding and changing diapers became serious business. So these play diapers turned out to be very handy.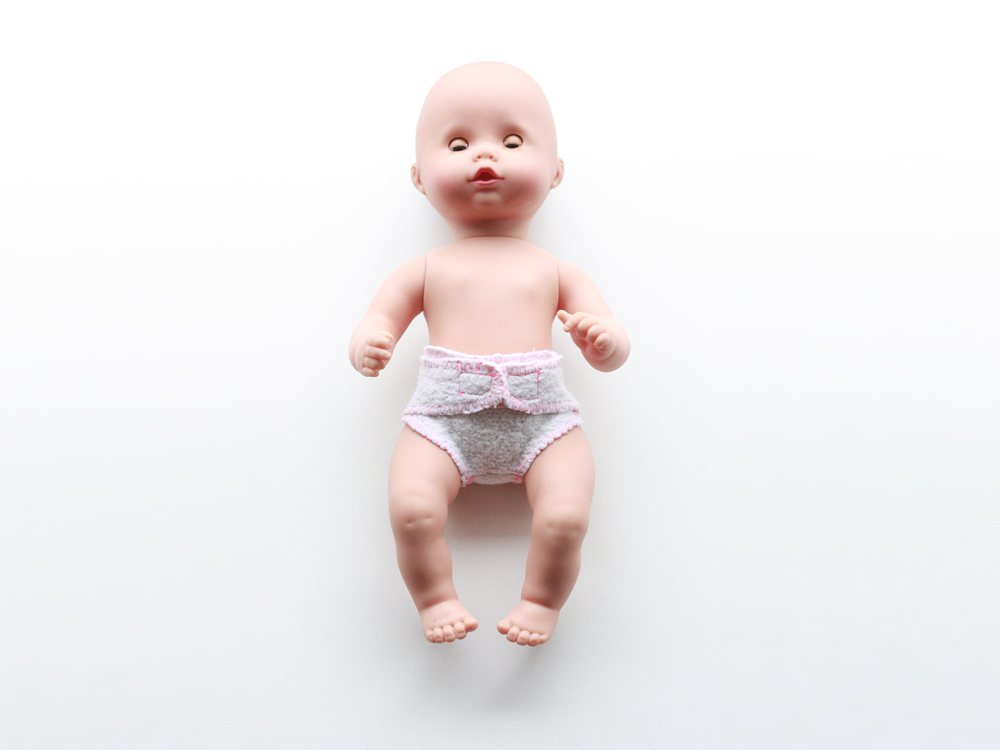 what you'll need:
• the doll that needs some diapers
• piece of paper
• pencil
• some thick cloth (I used flannel, but an old towel will work too)
• velcro
• thread (I used contrasting colors)
• scissors
• sewing machine
• pins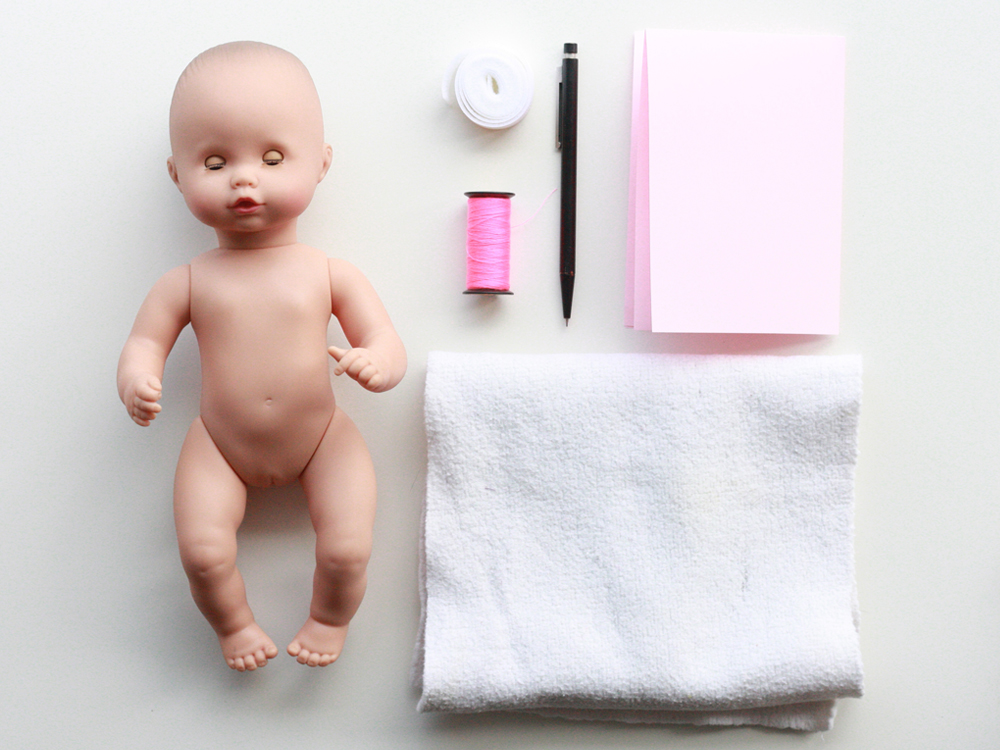 Step 1 – make your pattern
Fold the piece of paper, to get the center. Put your model on top of it. Make a rough sketch of the diaper on the left, right and bottom. Remove the doll, fold the paper, so you get a quarter of the diaper. Cut. Open the pattern and fit it on the doll. Trim the front, and shape the edges. So get a good fit. If it's not working, just take a new piece of paper and repeat until you have a good fitting pattern.
Step 2 – cut
Place your pattern on top of your diaper cloth, trace and cut.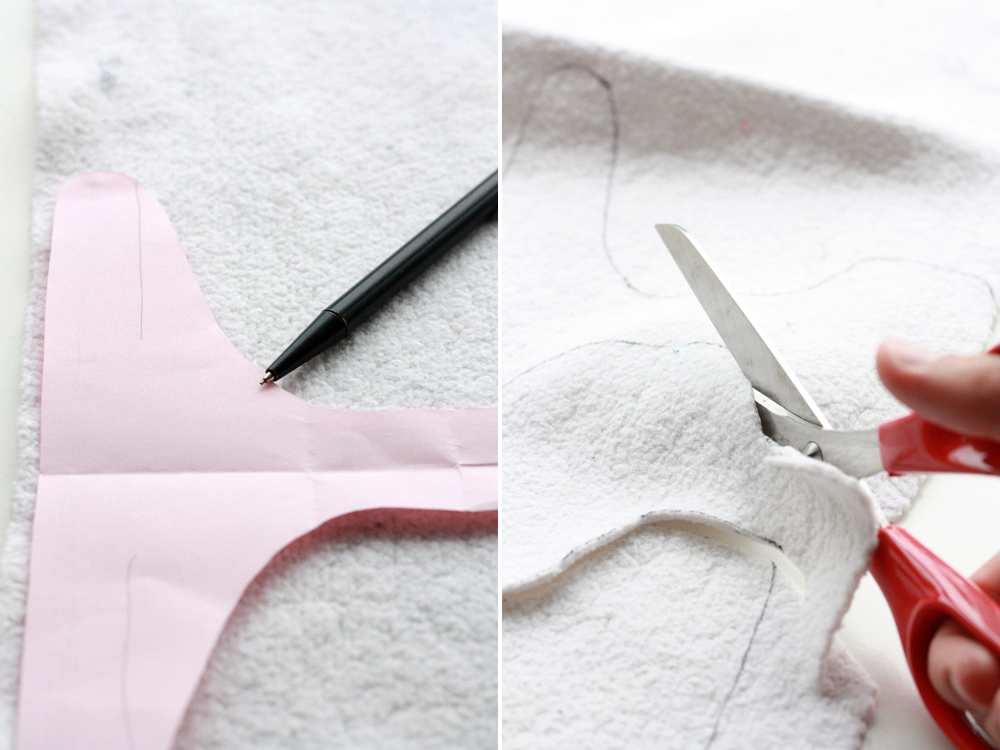 Step 3 – sew
Choose a stitch to finish the edges, any form of zigzag will do. If you have stretchy material, choose a stitch according to that. Pin one larger piece of velcro on the front and two smaller pieces on the inside of each side of the back flaps. Sew to secure.
Step 4 – play
Your done. Happy diaper changing!